Whether it's a small car park that requires solar pavement marker for increased visibility or an entire stretch of motorway, Nokin solar pavement marker can cater to any specification. Our range of solar pavement markers and reflective raised pavement markers are ideal for increasing visibility on the road both at night and during low visibility weather conditions.
This aluminum solar pavement marker can illuminate the expressway without a power grid. Each solar pavement maker contains its own solar collector and LED lights and a microprocessor that manages the power supply so that a few hours of sunlight can give them enough energy to illuminate for a few days.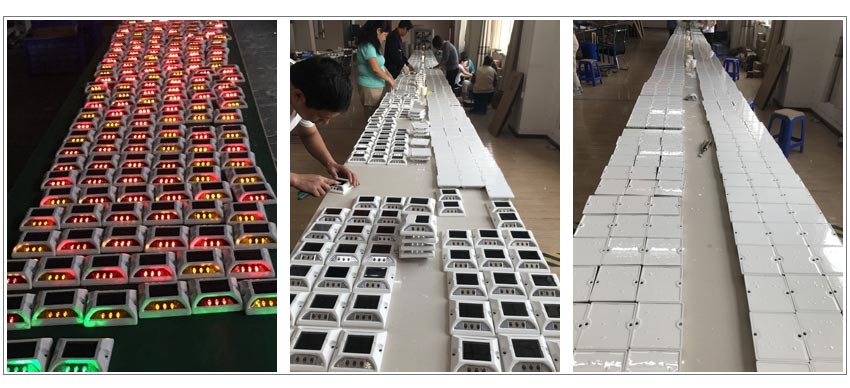 The Specification of solar raised pavement marker:
Body material
Aluminum(GB-ADC12)+PC(Japan Brand)
Power supply
USA Brand High Efficient Solar Panel
Battery
NI-MH1.2V/600MAH(high-temperature resistance, Made in China)
Lithium battery3.2V/500MAH(Made in Japan)
Waterproof
IP68
Visual distance
>800m
Life span
2years for NI-MH battery;
5years for Lithium battery;
10years for supercapacitor
Load capacity
>30T(can be installed in the middle of the road)
Size
L125mm*W107mm*H26+50mm
Features of aluminum solar pavement marker:
– High brightness America brand led light with 100000 hours of working time.
– USA brand solar panel. 22% high conversion rate. Fast charge rate.
– Japan brand casting Al material. Solar pavement marker bears more pressure.
– Most quality Epoxy resin glue to fix the solar marker, making sure of solar power charges.
– Philips PC board, safe and stable. Long time warranty for road stud reflectors.
– Load capacity:>30T(can be installed in the middle of the road).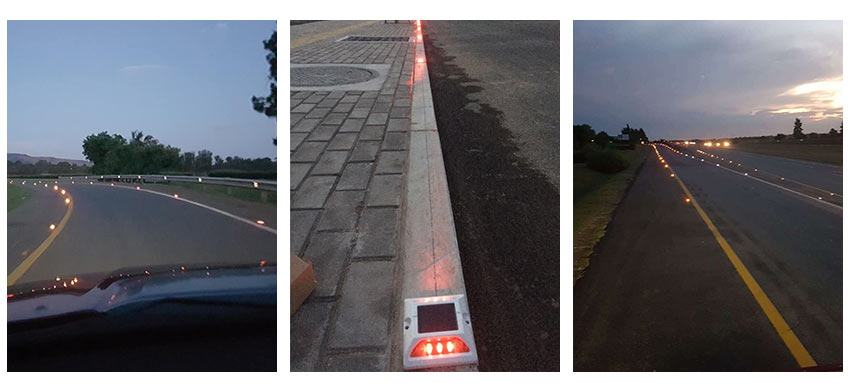 The advantage of this aluminum solar raised pavement marker is that they can also play an effective role in heavy rain, mist, or fog. This raised solar pavement marker from NOKIN can be used in expressway, highway, freeways, urban road, and other heavy traffic roads.